Israeli model Orit Fox, a chick with gigantuon fake knockers, was performing a publicity stunt for a radio station. The publicity stunt was for Orit Fox to kiss a snake, not too dangerous right? eh. Well, the snake got really turned on and bit Orit Fox's left fun bag and you can here one of the radio show reps panick with, "not the titty!"
That's epic. Anyhoo, then the snake died of silicon poisoning. I am sure that Peta will be protesting outside of every world brest enhancement joint within the next 72 hours. Before the snake kicked the can, he stated, "…it was worth it."
Watch it on Youtube: http://www.youtube.com/watch?v=cYRB3HMPttI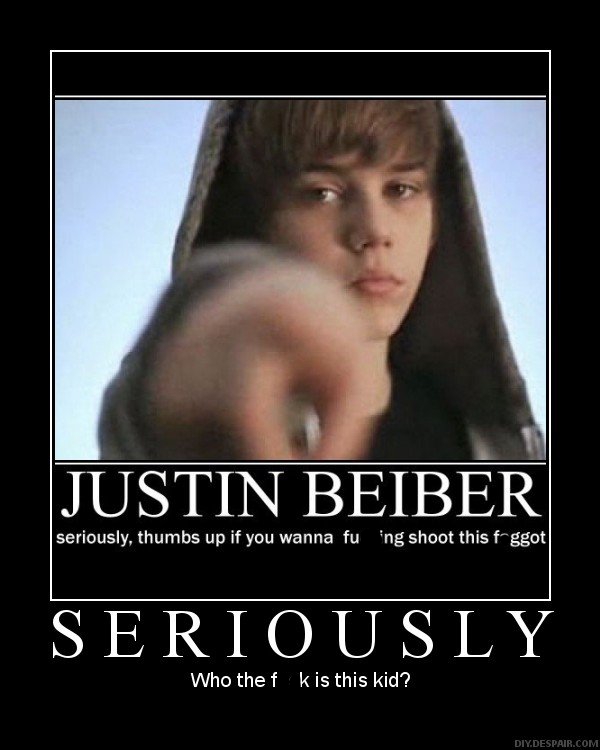 Some killer Justin Bieber jokes I found online (safe link) Samples from above link:
In an interview with MTV News, Harry Potter star Daniel Radcliffe said that when he heard Justin Bieber sing for the first time, he thought he was a woman.  That's ridiculous.  Justin Bieber is not a woman.  He's a girl.
In next season of Disney's Hannah Montana , Justin will be playing the role of Hannah Montana.
Justin Bieber is the Brand Ambassador of  sanitary pads.
Justin Bieber is using

hair growing

oil to get puberty .
2000A.D – OMG Backstreet boys!!!
2006A.D – Who is Backstreet boys ?
2010A.D – OMG Justin Bieber!!!!!!
2015A.D – Who is Justin Bieber.
Miley Cyrus shaves more often than Justin Bieber.
It seems he is using her older sisters in his videos.
Justin Bieber's next album – My zoo .