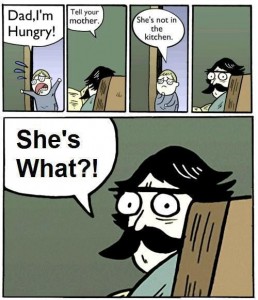 Dad, I'm Hungry
Tell your mother.
She's not in the kitchen.
She's What?!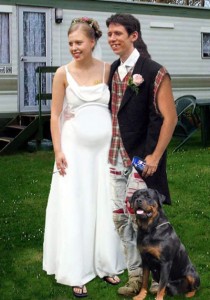 A Tennessee couple — Dave and Rebecca Kosmitis both bona fide rednecks, had 9 children.
They went to the doctor to see about getting Dave "fixed." The doctor gladly started the required procedure and asked them what finally made them make the decision. Why, after 9 children, would they choose to do this?
Dave replied that they had read in a recent article that 1 out of every 10 children being born in the United States was Mexican, and they didn't want to take a chance on having a Mexican baby, because neither of them could speak Spanish.
Well it has been a while since we have posted anything, but I do hope to start fixing that soon and posting new content on a daily basis again.
In the mean time check out http://justfunnyvideos.tk/ for some funny videos.